Sign up for Level Up now and join thousands of other technical leaders: http://levelup.patkua.com
The only constant in life is change

– Heraclitus
Technical Leaders of today face many challenges. One of them includes keeping up with the growing firehouse of information to stay abreast of trends in technology, processes and practices. Level Up is a curated newsletter aimed at people like you – leaders in tech. Leaders at all levels – CTO, VP Engineering, Directors of Engineering, Engineering Managers, Architects and Tech Leads will benefit from its content. Those aiming to work in one of those roles in the future will also benefit.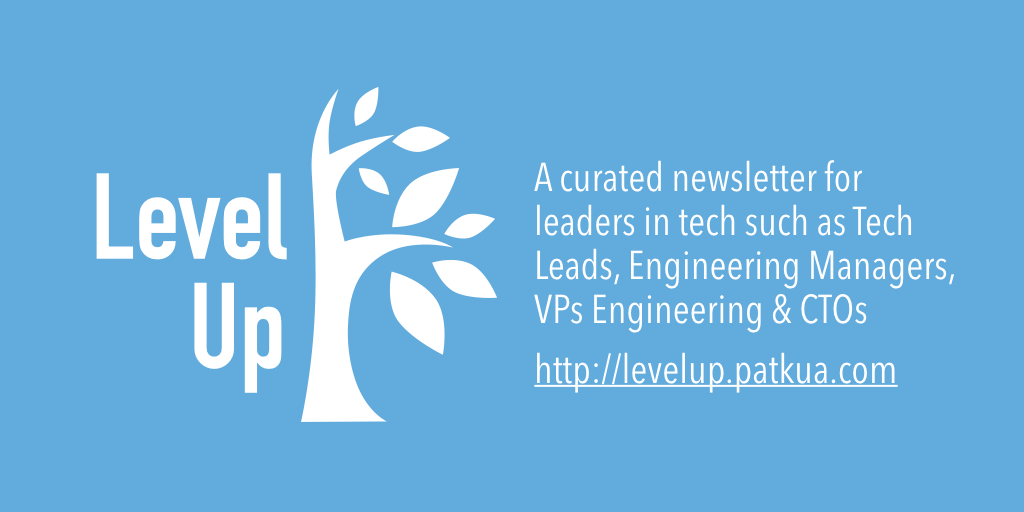 Sign up for Level Up now and join thousands of other technical leaders: http://levelup.patkua.com
See what others say
I never spent much time 1:1 with @patkua while I was at @thoughtworks — however, it never stopped me reading his insights. He continues to be a source of great advice and his generosity in sharing it is appreciated! 👀 You should subscribe 🙂 https://t.co/Uqi4M9DSYS via @revue

— Dan (@dan_mcmahon) July 2, 2020
Sponsorship Opportunities
If you are interested in reaching thousands of technical leaders with a product, or a potential role you're trying to fill, get in touch about sponsorship opportunities now.