As featured in:
0
1
2
3
4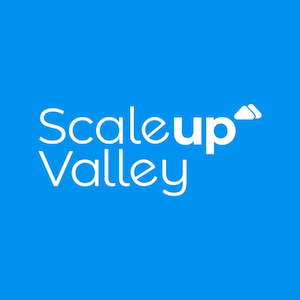 5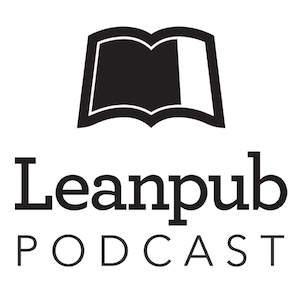 6
7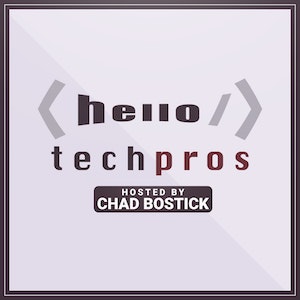 8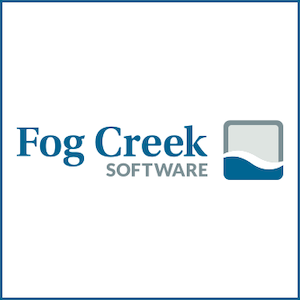 9
10
11
12
13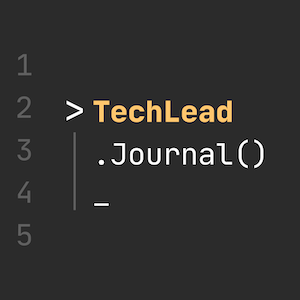 14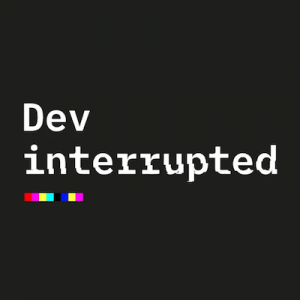 15
16
Coding Sans – Leadership and Systems Thinking: Clear Sight for Complex Decisions
Host of the Coding Sans podcast, also called Level Up, was excited to chat about Systems Thinking and how it applies in a software context. This podcast covers what it is, some real-world examples and how leaders might use the ideas.
https://podcasts.apple.com/us/podcast/leadership-and-systems-thinking-clear-sight-for/id1482889491?i=1000537684782
Dev Interrupted – Technical Leadership: Beyond Problem Solving
This was a fun chat with Dan Lines, where we talk about the different skill sets of software engineers versus the the skills necessary to lead a team of software engineers and what you want to focus on if you're thinking about this career path.
https://podcasts.apple.com/us/podcast/technical-leadership-beyond-problem-solving-w-pat-kua/id1537003676?i=1000506109852
TechLead.Journal – Tech Leadership & Hypergrowth at Fintech Bank N26
We chat about my own personal technical leadership journey, advice for budding technical leaders, the scope of my role as CTO and Chief Scientist, and managing hypergrowth with the use of a Target Operating Model
https://techleadjournal.dev/episodes/9/
Maintainable – Pat Kua: The Challenges that Come with Becoming a Tech Lead
Robby speaks with Pat Kua, Advisor, Mentor, and Coach at Patkua.com. They discuss good documentation and the consequences of the hero culture. Pat also shares how he transitioned from an individual contributor to his current role, along with the benefits of finding mentors and seeking advice from people in other fields.
https://maintainable.fm/episodes/pat-kua-the-challenges-that-come-with-becoming-a-tech-lead
Humans+Tech Podcast – Pat Kua
We chat about the things that make a great tech lead, time management, and the secrets of building a strong engineering culture
https://humansplus.tech/podcast-pat-kua/
Developer Melange #020 – Evolutionary Architecture
The way how software architecture works has changed tremendously, especially with iterative approaches that foster fast changes and delivery like scrum or kanban. Evolutionary Architecture is a set of concepts and patterns to design system in a way to expect change. In this podcast, I share practical tips on what lead to this approach and how teams can benefit.
https://developermelange.github.io/020-evolutionary-architecture/
Developer Melange #019 – Growing and teaching Tech Leads
Recorded in a typical Viennese cafe, we explore what makes a good leader, the skills you need to learn and concrete tips if you're getting started on this journey.
https://developermelange.github.io/019-growing-techleads
InfoQ – Pat Kua on Technical Leadership, Cultivating Culture, and Career Growth
Daniel Bryant from InfoQ interviews me, where we discuss a holistic approach to technical leadership. I discuss how leaders can provide guidance on everything from defining Target Operating Models, cultivating culture, and supporting people in developing the career they would like. There are a bunch of great stories, several book recommendations, and additional resources to follow up on.
https://www.infoq.com/podcasts/pat-kua-leadership-culture-growth/
ScaleUp Valley – "You are not your code"
ScaleUp Valley with host, Ryan Foland, hosts a discussion on "How to cultivate an environment of effective feedback when scaling your engineering team. The panel consists of Tobias Balling (Co-Founder & CTO of Blinkist), Paulo André of TourRadar and myself, CTO at N26. We discuss radical candor, nonviolent communication, retrospective feedback and more.
https://www.scaleupvalley.com/2019/03/22/you-are-not-your-code-how-to-cultivate-an-environment-of-effective-feedback-when-scaling-your-engineering-team/
Software Developer's Journey – #43 Patrick Kua on being a consultant, a tech lead, a CTO and helping people grow
During this interview, we touch on the different roles I took over my career. I explain how time as a consultant prepared me for the current role of a CTO. We discuss the definition of a Tech Lead and compare it to other CTO roles. We also touch about various learning strategies
https://www.buzzsprout.com/190346/976880-43-patrick-kua-on-being-a-consultant-a-tech-lead-a-cto-and-helping-people-grow
Software Engineering Daily – Build a Bank: N26 with Pat Kua
In this episode, SE Daily and I discuss the advantages of digital banks, the fintech industry and N26 itself. We also explore product development and how I managed my time as CTO – which is a useful discussion for anyone who is learning to be a technical leader or manager.
https://softwareengineeringdaily.com/2018/07/18/build-a-bank-n26-with-pat-kua/
Top of the Stack – How N26 builds its modern banking software
The CEO of RisingStack interviews me in their inaugural podcast episode of Top of the Stack. I share some insights into how N26 goes about building its modern banking platform that serves, at the time, 500K customers.
https://community.risingstack.com/how-n26-built-a-modern-banking-software-with-javascript-microservices/
InfoQ – Patrick Kua on Growing Technical Leadership and Evolutionary Architecture
In this podcast Shane Hastie, Lead Editor for Culture & Methods, spoke to me about growing technical leadership and evolutionary architecture.
https://www.infoq.com/podcasts/patrick-kua-technical-leadership
SimpleLeadership – The Importance of Technical Leadership
On a podcast exploring leadership, we focus on the difference between leadership and technical leadership and why that matters.
http://simpleleadership.libsyn.com/the-importance-of-technical-leadership-with-patrick-kua
Hello Tech Pros – Why Tech Lead Positions Are So Lonely
Chad Bostick and I chat about the loneliness of leadership and various coping strategies. We explore the differences between leadership and management and what this means for the Tech Lead role.
Software Engineering Radio #265 – Becoming a Tech lead
Johannes Thönes talks to me about the role of a technical lead and how people become tech leads. The show covers the definition of a Tech lead, the responsibilities of the role and the challenges of becoming a Tech Lead.
https://www.se-radio.net/2016/08/se-radio-episode-265-pat-kua-on-becoming-a-tech-lead/
Developer on Fire #93 – Leading Leaders
In this interview, Dave Rael and I discuss the characteristics required for leaders, embodying leadership, motivating people and the challenges all leaders face.
https://developeronfire.com/podcast/episode-93-patrick-kua-leading-leaders
Leanpub #23 – An Interview with Patrick Kua, Author of "The Retrospective Handbook"
Leanpub co-founder, Len Epp interviews me to learn about my own career journey, why I think retrospectives are so important and the challenges Tech Leads face in our industry.
https://medium.com/@leanpub/leanpub-podcast-interview-23-patrick-kua-3b3ee90c09c2
ThoughtWorks – Teaching Tech Leads
In this episode, Johannes Thönes talks to me about the role of a Tech Lead and how I help new Tech Leads on their journey. We explore the responsibilities of a tech lead and how to manage it so the transition doesn't become overwhelming. We also discuss the importance of a Technical Vision, what distinguishes this from architecture and how we go about teaching this.
https://www.thoughtworks.com/insights/blog/podcast-teaching-tech-leads
Fogcreek (Make Better Software)
The makers of Trello and FogBugz lead an interview with me, where we discuss becoming a Tech Lead. We explore the important aspects to the role, common mistakes made by those new to it and list a whole set of resources to learn how to be a successful Tech Lead.